Village Hall
161 Dearborn St/PO Box 500
Redgranite, WI 54970
920-566-2381
Office Hours
M - F 8:00AM - 4:30PM
unless otherwise posted.
Closed major holidays.
Village of Redgranite, Waushara County
---
Bulletin Board
The magic of the holidays begins in Redgranite!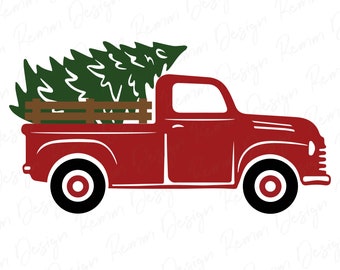 ---
Village Hall will be closed the following days: 11/23, 11/24, 12/25 and 1/1/24.
We will be open for 1/2 day only on 12/22 and 12/29.
Wishing Everyone a Merry Christmas and
Happy New Year!
---
---
History of Redgranite
Redgranite in Waushara County has a colorful history. It was once called a "boom town." The area was called Sand Prairie in the late 1800s and had been settled as farm land. Around Theodore Chipman's trading post were many boulders of hard reddish rock, extending from the yellow sand. These prominent outcroppings of rock were discovered to be mahogany-red granite.
Preston Farm across from Foster Road Cemetery
In 1889, six granite quarrymen from Berlin - William Bannerman, John Bannerman, David Horne, Jr., William Horne, William Laing, and George Thackeray - visited Sand Prairie to investigate and examine the granite ledge on the north side of the George H. Cronk farm in the Town of Warren. They decided to buy it. These men were at that time operating a quarry in Berlin under the name of the Berlin Quarry Company.
This paragraph on Redgranite, in the book The Romance of Wisconsin Place Names, states:

"William Bannerman, a Scottish immigrant, first found a red granite formation near Berlin and operated two quarries there for a time. He learned that the hard stone would not split properly in cold weather. He looked around for other deposits and found the very fine rock underlying the five or six farms in an area known as Sand Prairie. Crops could not be raised in the thin soil on top of the granite, and the land was considered valueless. He purchased the 126 acre Cronk farm at a very reasonable price in 1889 and found the stone under it was unusually hard and saleable. Although the quarry he operated had a comparatively short history, the town that grew up on the edge of it boomed. The quarry eventually became a water-filled pit in back of the post office, serving as a swimming hole and tourist attraction. Some of the largest cities in the United States had streets paved with the hard red granite, in the era before concrete."

Hedley Bannerman, a son of William, wrote a history for the July 28-30, 1967 Redgranite Homecoming Celebration. He recalled coming to the area then known as Sand Prairie as a small child when there wasn't even a house.
In Bannerman's words: "The Cronk farm granite was of pink or red color and was not as hard as Berlin granite. Its nature was such that it could be worked in winter as well as summer. It would split straight and clear in cold weather, something different from the Berlin stone. The Berlin quarry had to shut down in the winter and this new granite offered an opportunity to work year around.

"The quarry was a success from the start, the only major difficulty being the fact that the paving blocks, the main product, had to be hauled 11 miles to Berlin in the winter by horses and sleighs. This was however a boom to the area farmers because they could furnish transportation at a time when they had little to do on their farms. The blocks were stored on the right of way of the Chicago-Milwaukee and St. Paul Railroad at the stockyards in Berlin until they were sold to Chicago or Milwaukee markets for street paving purposes. The paving of heavy traffic streets in the midwest, prior to this time, was mostly brick or cedar blocks, which did not stand the test of time. When granite was introduced, the future looked bright for the quarry business."
Bannerman Junction
It was another step forward for the granite quarry businesses in Redgranite when the Chicago and Northwestern Railroad extended its Fond du Lac - Princeton railroad line in 1901 through Neshkoro and on to Marshfield, with a 10 mile spur line to Redgranite from what was named Bannerman Junction, north of Neshkoro. There was also a Bannerman School on the corner of what had been known from settlement days as the St. Marie Trail (later Hwy. 73). The busy trains were said to have filled their water tanks from large barrels at Bannerman Junction. There was also a Bannerman Avenue when the quarry owners decided that Sand Prairie was not a proper name for this industrious crossroads place. Redgranite was incorporated as a village in 1904.

From 1905 to 1918 Redgranite really boomed. It was in its heyday. Paving cutters and quarrymen of all nationalities flocked in from the eastern states, Minnesota, and European countries. There were the Bannerman Granite Company, the Western Consolidated Granite Company, and the Wisconsin Granite Company. Within two miles of Redgranite were the Universal Granite Quarry in Lohrville, the William Bannerman Company at West Point, and the Waushara Granite Company, also called Shaw's or Flynn's. There were two quarries six miles away at Glenrock.
During those boom days, Redgranite was the largest village in Waushara County and had close to 2,000 inhabitants. The school system was first class, including a high school with all college graduate teachers, before that was a requirement. About 25 carloads of paving blocks were shipped out each day during the spring and fall seasons. Redgranite's Labor Day celebration was known throughout the state. There was a band of 50 pieces, one of the best in Wisconsin, led by Professor Leto, a private music teacher. They won many prizes.

In those busy, early years of 1900, Redgranite had two churches, two theaters, four general stores, two men's stores, two hardware stores, two jewelry stores, two drug stores, two meat markets, two millinery stores, two shoemakers, three barbers, three doctors, two dentists, two pool rooms, several potato warehouses, a furniture store, a flour and feed mill, a tailor shop, bank, lumber yard, post office, bakery, milk station, several candy shops, restaurants, four hotels, a number of boarding houses, and other businesses, including saloons.

A history of Redgranite relates that after a 1913 strike, and gradually until about 1920, concrete and asphalt took over the paving business and paving blocks became a thing of the past. Only stone for buildings, monuments, crushed stone, and riprap for Great Lakes breakwaters were quarried. When the Great Depression hit, there was very little work and Redgranite was hit hard. Stores went out of business. Houses were sold for little and some were moved out of the village. The village population settled down to about 600 in a few years.